CHINA Town Hall
CHINA Town Hall connects leading China experts with Americans around the country for a national conversation on the implications of China's rise on U.S.-China relations and its impact on our towns, states, and nation.
The National Committee on U.S.-China Relations (NCUSCR) will present its 15th annual CHINA Town Hall on October 19, 2020, at 4:00 PM Pacific time. The two-part event, sponsored by the National Committee on U.S.-China Relations, the Washington State China Relations Council (WSCRC), and the University of Washington, features a national webcast keynote as well as an local virtual discussion.
The national webcast is scheduled from 7:00 PM to 8:00 PM (Eastern) / 4:00-5:00 PM (Pacific). It will feature CNN host, worldwide columnist, and best-selling author Fareed Zakaria, who will examine the challenges and opportunities for both countries as they confront the most critical issues of the 21st century.
The local virtual discussion is scheduled from 5:00-6:00 PM PDT, right after the national webcast. A panel of local China experts, who are also NCUSCR's board members, former and current Public Intellectual Program fellows, and members, will discuss key issues on U.S.-China relationship and the outlook of the Biden administration's China policy.
We encourage you to participate in both sessions. Register and learn more about the discussion speakers below.
---
Register now!
---
Local Virtual Discussion Speakers 
Moderator
Nelson Dong is a partner at the Dorsey and Whitney Law Firm and the head of its national Security group and co-head of its Asia group. Nelson has substantial experience in counseling e-commerce, semiconductor, electronics, computer hardware and software, and biomedical and biotechnology companies with special expertise in domestic and international technology licensing, outsourcing and manufacturing in Asia and U.S. export control matters.
Nelson serves on the board of the National Committee on U.S.-China Relations in New York City, and the Washington State China Relations Council, and is an Adjunct Senior Fellow at the East-West Center in Honolulu. Nelson is also an active member of the Council on Foreign Relations and the Committee of 100.
During the Carter Administration, Nelson served as a White House Fellow, Special Assistant to U.S. Attorney General , and and a Deputy Associate Attorney General at the U.S. Department of Justice.
Panelists
Dr. Spencer Cohen is the Principal and Founder of High Peak Strategy, an international trade and economics research consulting firm based in Seattle, WA. He consults and writes extensively on international trade, China's economy, industry clusters, and regional economic analysis. He has written opinion pieces in the South China Morning Post, The Daily Guardian (India), Puget Sound Business Journal, and Seattle Business Magazine. Prior to forming High Peak Strategy, he served as senior economist with a Seattle-based economics consulting firm. He has also held policy and research roles with the State of Washington.
Spencer is a 2021-2023 Public Intellectuals Program fellow with the National Committee on U.S.-China Relations, a 2020-2021 Seattle World Affairs Council Fellow, and Senior Fellow with Infinite Sum Modelling, an economics modeling and research firm whose clients include the World Bank, Asia Development Bank, and various national governments. He is also an affiliate professor in the Department of Geography at the University of Washington.
Dr. Cohen has a PhD in economic geography from the University of Washington. He has an MA in China Studies, also from the University of Washington, and BA in mathematics and history from the University of Connecticut.
Dr. Tabitha Gr
ace Mallory is Founder and CEO of the consulting firm China Ocean Institute and Affiliate Professor of the University of Washington Henry M. Jackson School of International Studies. Dr. Mallory specializes in Chinese foreign and environmental policy. She conducts research on China and global ocean governance and has published work on China's fisheries and oceans policy. She previously served as a postdoctoral research fellow in the Princeton–Harvard China and the World Program.
Dr. Mallory holds a Ph.D. (with distinction) and an M.A. in international relations from the Johns Hopkins University School of Advanced International Studies (SAIS), a certificate from the Hopkins-Nanjing Center, and a B.A. in international studies and Mandarin Chinese from the University of Washington. She was a 2019 – 2020 Public Intellectuals Program fellow with the National Committee on U.S.-China Relations.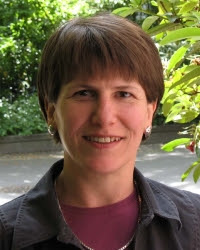 Dr. Susan Whiting is Professor of Political Science at the University of Washington in Seattle, where she also holds adjunct appointments in the Jackson School of International Studies and the School of Law. She specializes in Chinese and comparative politics, with an emphasis on the political economy of development. She has published articles and chapters on authoritarianism, "rule of law," property rights, fiscal reform, and rural development in volumes and journals such as Comparative Political Studies and China Quarterly. Her first book, Power and Wealth in Rural China: The Political Economy of Institutional Change, was published by Cambridge University Press in 2001.
Dr. Whiting has contributed to studies of governance, fiscal reform, and non-governmental organizations under the auspices of the World Bank, Asian Development Bank, and the Ford Foundation, respectively. Her current research interests include property rights in land, the role of law in authoritarian regimes, as well as the politics of fiscal reform. She teaches courses on comparative politics, Chinese politics, property rights, and authoritarian regimes.
Dr. Whiting has a PhD in political science from the University of Michigan, Ann Arbor, and a BA in East Asia Studies from Yale University. She was in the first cohort (2005 – 2007) of the Public Intellectuals Program with the National Committee on U.S.-China Relations.