News and Events
The Center for West European Studies and European Union Center of Excellence publish a quarterly newsletter and maintain and online calendar of events in order to keep the public informed of our outreach.
---
Upcoming Events
Join us on Friday, November 13th in Thomson 101 for a short film festival: Youth in Europe, in partnership with Eurochannel and European Horizons at the University of Washington. Entrance is free and doors open at 5:30pm.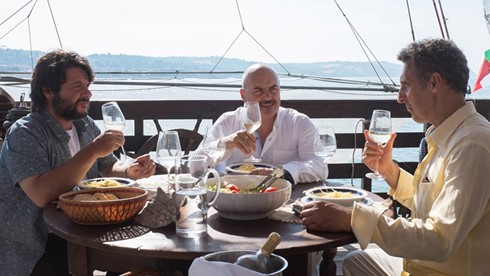 The Seventh Annual Cinema Italian Style runs from November 12-19, with all screenings taking place at the historic Uptown Theater in Lower Queen Anne. The festival will feature the best in new Italian cinema, as well as galas and exclusive filmmaker dinners. Get your tickets today!
---
Recent Events

The President of Ireland, His Excellency Michael Higgins, gave a keynote address entitled "Re-Defining Development, Taking Responsibility for Climate Change: The Challenge to Science and Technology" October 23rd in Kane Hall. Over 300 people attended his lecture, which addressed climate change and partnership between Ireland and the Pacific Northwest. To watch the recorded lecture, click here.