Instructional Faculty
Jennifer Butte-Dahl, MAAIS Director
Jennifer Butte-Dahl, MAAIS Director, has lived and worked on five continents and engaged on critical global challenges from vantage points across the international affairs spectrum – through business, government, philanthropy, social enterprise, the non-profit world, and beyond. She set up a small non-profit focused on entrepreneurship in post-apartheid South Africa, opened a sales support office for a large multinational in Dubai, and headed alliances for a social enterprise committed to providing renewable energy to communities around the world living without electricity. While working for the U.S. government, most recently as a senior advisor to the U.S. Deputy Secretary of State and other high-level presidential envoys, Jen was deeply engaged in furthering the State Department's legislative agenda on Capitol Hill, defining and advocating for U.S. government budget priorities, and managing complex diplomatic and development challenges facing the United States. She teaches a course at the Jackson School on Crafting and Influencing U.S. Foreign Policy. Jen earned a Bachelor of Science in Management from Purdue University and a Master of Science in Foreign Service from Georgetown University. She lives in Seattle on a floating home.
Reşat Kasaba, Jackson School Director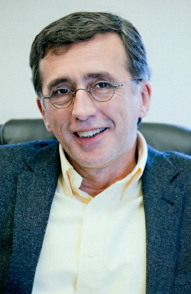 Reşat Kasaba is the Stanley D. Golub Chair of International Studies and Director of the Henry M. Jackson School of International Studies at the University of Washington.
Kasaba's main area of research has been the Ottoman Empire and Turkey and has covered economic history, state-society relations, migration, ethnicity and nationalism, and urban history. He is the author and editor of seven books and 43 articles dealing with the Ottoman Empire, Turkey, and the Middle East. Most recently, he edited volume four of the Cambridge History of Modern Turkey and wrote A Moveable Empire: Ottoman Empire, Migrants, and Refugees, (2010). Kasaba has received grants from the Andrew Mellon Foundation, Social Science Research Council, and the National Science Foundation. In 1999, he was the recipient of the University of Washington's Distinguished Teaching Award.
Gary Hamilton, Jackson School Associate Director

Gary G. Hamilton is the Henry M. Jackson Professor of International Studies at the University of Washington. He is currently the Associate Director of the Jackson School of International Studies. He holds a joint appointment in the Department of Sociology. He specializes in historical/comparative sociology, economic sociology, and organizational sociology. He also specializes in Asian societies, with particular emphasis on East Asian societies. He has received a number of honors, including a Guggenheim Fellowship, a Fulbright Fellowship, and a Fellowship from The Center for Advanced Study in the Behavioral Sciences. He is an author of numerous articles and books, including most recently Emergent Economies, Divergent Paths, Economic Organization and International Trade in South Korea and Taiwan (with Robert Feenstra) (Cambridge University Press, 2006), Commerce and Capitalism in Chinese Societies (London: Routledge, 2006), and The Market Makers: How Retailers Are Changing the Global Economy (co-editor and contributor, Oxford University Press, 2011; paperback 2012).
Jeffrey C. Begun is a Lecturer at the Henry M. Jackson School of International Studies at the University of Washington. He specializes in international economics and political economy, China, and environmental issues. He received his Ph.D. in Economics from the University of Washington and he is the co-author of several articles including "Red Obsession: Foreign Conglomerates Battle over Chinese Wine" and "In Search of an Environmental Kuznets Curve in Sulphur Dioxide Concentrations: a Bayesian Model Averaging Approach." He has done field work in China and has taught political economy at Renmin University in Beijing. He served on the editorial board of the International Journal of Sustainable Economy and on the Chancellor's Advisory Committee on Sustainability at the University of Washington Tacoma. He has several years of teaching experience in an interdisciplinary program and he has taught courses in a variety of areas including environmental policy, comparative economic development, international political economy, East Asian development, and China's economic rise. He speaks conversational Mandarin and Spanish.
Bidisha Biswas is Associate Professor of Political Science at Western Washington University. She has previously served as a policy advisor on South Asia to the United States Department of State. An expert on security issues in the region, Professor Biswas has published and spoken extensively on conflict, terrorism, border security and related topics. Her most recent book, entitled Managing Conflict in India: Polices of Coercion and Accommodation, explores India's experiences with insurgent movements.
Kristian Coates-Ulrichsen, Ph.D., is an Affiliate Faculty member at the University of Washington's Henry M. Jackson School of International Studies specializing in the history and politics of the modern Middle East with particular emphasis on the Persian Gulf region. Working across the disciplines of political science, international relations, and international political economy, his research examines the repositioning of the Persian Gulf states in the global order, as well as the emergence of longer-term, non-traditional challenges to regional security. Also a Research Fellow at Rice University's Baker Institute for Public Policy and an Associate Fellow at Chatham House in London, Coates-Ulrichsen is the author of, among others, Insecure Gulf: The End of Certainty and the Transition to the Post-Oil Era (Columbia University Press, 2011), The First World War in the Middle East (Hurst & Co, 2014), and Qatar and the Arab Spring (Oxford University Press, forthcoming 2014), as well as the editor of The Transformation of the Gulf: Politics, Economics, and the Global Order (Routledge, 2011) and The Political Economy of Arab Gulf States (Edward Elgar, 2012). Coates-Ulrichsen holds a Ph.D. from the University of Cambridge and formerly directed a research program on the Gulf States at the London School of Economics. He can be found on Twitter at @Dr_Ulrichsen.
Nadine C. Fabbi is the Associate Director of the Jackson School's Canadian Studies Center, Chair of the new UW minor in Arctic Studies, and UW Council Representative for University of the Arctic (UArctic). Nadine's research focuses on indigenous diplomacies and international relations in the Arctic. She taught the first ARCTIC courses offered at the UW (Future of Ice) and co-teaches the Task Force on the Arctic for the Jackson School. In addition, she has taught on Inuit history and political mobilization at the University of Alberta and the University Centre of the Westfjords, Ísafjörður, Iceland. Her recent publications include "Inuit foreign policy and international relations in the Arctic" (forthcoming, 2014) in the Handbook of the Politics of the Arctic, Fridtjof Nansen Institute in Norway; "Inuit Political Involvement in the Arctic" (2012) in the Arctic Yearbook 2012; "Geopolitics, Arctic Council, and Arctic Resources" (2012) with V. Gallucci and D. Hellmann, in Fishing People of the North: Cultures, Economies, and Management Responding to Change; and, "Inuktut Uqausiit (Inuit languages) in Canada," (2008) written for the Arctic Indigenous Languages Symposium.
Kathie Friedman is Associate Professor at the Henry M. Jackson School of International Studies and Adjunct Associate Professor in the Department of Sociology and the Department of Gender, Women, and Sexuality Studies at the University of Washington. She is on the faculty of the Interdisciplinary Ph.D. Program in Near and Middle Eastern Studies. Friedman is former Chair of the Jewish Studies Program, and has also directed the Masters of International Studies, and the Undergraduate Honors Thesis programs in the Jackson School. Her main area of study and research has been comparative forced migrations and immigration, particularly to the United States and the EU, with a focus on ethnic and political incorporation. Publications include Memories of Migration: Gender, Ethnicity, and Work in the Lives of Jewish and Italian Women, New York 1870-1924; Creating and Transforming Households: the constraints of the world-economy (co-authored), "Performing Identities in the Classroom" (co-authored article); and On Halloween We Dressed Up Like KGB Agents (chapter) in Sociology Confronts the Holocaust: Memories and Identities in Jewish Diasporas. Some of her research has been funded by the UW Simpson Center for the Humanities, the UW Royalty Research Fund, and the Mellon Foundation. Currently, Friedman is working on two book projects tentatively titled: The Afterlife of Ethnic Cleansing: Memory, Identity, and Belonging in America's Bosnian Refugee Diaspora; and Learning to Participate: Pathways to Political Socialization and Civic Engagement of Second-Generation Refugee Youth.
Vincent Gallucci is the Chair/Director of the Jackson School's Canadian Studies Center; the Director of the Center for Quantitative Sciences in the College of the Environment; Professor in the School of Aquatic and Fishery Sciences; and Adjunct Professor in the Jackson School's Russia, East European and Central Asian Studies program, and the School for Environmental and Marine Affairs. Vince's research focus is the geopolitical dimensions of Arctic development as viewed from international actors' impact on the Arctic Council and related issues. He is also deeply involved with Arctic and sub-Arctic marine fisheries management and policy as well as endangered species protection. He has experience in Russia and published in the Russian Fisheries Science literature. He will help develop the scientific/political aspects of the Russian Federation's perspective in the Arctic debate. He has taught with a colleague a course on marine policy for more than ten years. He serves on an Arctic Biodiversity Assessment team appointed by the Arctic Council, helping represent diversity in both Arctic ecosystems and marine fishes. This will help establish a baseline for change that may occur due to global climatic or anthropomorphic factors. He serves on the Russian Academy of Science's editorial board for the journal "Regionalistica," which is devoted to research on the social and economic processes occurring in the Russian Far East.
Anish Goel is the director of geopolitical affairs for Boeing Commercial Airplanes and a noted expert on South Asia. In his current role, he identifies emerging geopolitical threats and opportunities, and their potential impact to Boeing's commercial business. He serves concurrently as a Senior Fellow for South Asia in the New America Foundation's National Security Program, where he writes on U.S. foreign policy in South Asia and their implications for U.S. national security. He worked on South Asia foreign policy for over nine years in the U.S. government. Most recently, he served in the White House's National Security Council as Senior Director for South Asia, making him the senior-most advisor on South Asia to President Obama. Prior to joining the White House, Anish served in the U.S. State Department as the chief science and technology officer for South Asia, leading departmental efforts on the U.S.-India Civil Nuclear Cooperation Initiative. He serves on the boards of several organizations, has been a guest lecturer at the University of Washington, has appeared as an expert panelist on South Asia, and has written for Foreign Affairs. A member of the Council on Foreign Relations, he earned a Ph.D. in chemical engineering from the Massachusetts Institute of Technology, and a B.S.E. in chemical engineering from the University of Michigan. He and his wife reside in Seattle.
Christine Ingebritsen is a political scientist who teaches and conducts research on the position of small states in international relations. Her work seeks to explain how and why Scandinavian governments (Denmark, Sweden, Norway, Finland and Iceland) have responded differently to contemporary challenges — from a more globalized international political economy to an integrated Europe. Collectively, Scandinavia seeks to export best practices to international institutions and acts as a "norm entrepreneur" in several important issue-areas (the environment, human rights and security).
Dave Johnson, Lecturer, is Co-Founder of Red Telescope Ventures. Dave has years of business leadership, technology and marketing experience to help clients make the most of their international programs. He has managed the deployment of cutting edge voice, data and video technical solutions at multiple Olympic Games, led multimillion-dollar global business development teams and activated global-marketing programs based upon some of the world's most highly visible and mission-critical technology deployments. Previously, Dave was the Director of Customer Experience marketing at Avaya, General Manager of Olympic Programs at Nortel and Avaya, and Director of Executive Operations for Nortel. From 2000 to 2005, he held various positions in sales and sales engineering at Nortel, and spent three years at AT&T in Data Technical Marketing. Dave holds a B.A. in Business Administration from the University of Washington's Foster School of Business.
Frederick "Rick" Lorenz, Senior Lecturer, grew up in New York City and obtained his undergraduate and law degrees from Marquette University. Beginning in 1971 served a career in the U.S. Marine Corps as a judge advocate, including a tour as an infantry company commander. He went on to obtain an LLM (With Highest Honors) from George Washington University in Land Use Management and Control and practiced environmental/land use law between 1982 and 1991. In 1992, he joined the First Marine Expeditionary Force and was the senior legal advisor for the United Nations authorized military intervention in Somalia, and returned there as senior legal advisor for the UN evacuation in 1995. In 1996, he served in Bosnia as a senior legal advisor for the NATO implementation force, and went on to teach political science at the National Defense University. After his retirement from the Marine Corps as a colonel in 1998 he spent a year as a Fulbright Senior Scholar in St. Petersburg, Russia, teaching courses in international law, environmental law and U.S. foreign policy. In 2000, he served as a United Nations legal affairs officer in Kosovo, working in the UN Civil Administration and as Legal Advisor for the Regional Administrator in Mitrovica. He is currently a Senior Lecturer at the Jackson School of International Studies, and Adjunct Senior Lecturer at the School of Law. His courses include International Humanitarian Law (the Law of Armed Conflict) and Legal Writing. He is a Senior Fellow for the Public International Law and Policy Group, see http://www.publicinternationallaw.org/ with missions in the Republic of Georgia and Armenia in 2006 and 2007, and three U.S. State Department-sponsored trips to Somaliland between 2008 and 2010.
José Antonio (Tony) Lucero is Chair of Latin American and Caribbean Studies and the principal organizer of the 2012-13 John E. Sawyer Seminar in Comparative Culture at the University of Washington, funded by the Mellon Foundation. A graduate of Stanford (BA, Political Science) and Princeton (MA/PhD, Politics) Lucero has also studied at the Universitá di Firenze and the Colegio de México. He teaches courses on international political economy, cultural interactions, social movements, Latin American politics, and borderlands. Located at the intersections of political and cultural analysis, his research examines the encounters between Western and Indigenous political projects in the Americas and has been supported by external grants from funders including the National Science Foundation, Fulbright, the Ford Foundation, and the Social Science Research Council. Lucero is the author of Struggles of Voice: The Politics of Indigenous Representation in the Andes, a work that puts canonical Western theories of political order (including those of Hobbes, Burke, Gramsci, and Foucault) in dialogue with the praxis of indigenous social movements. He is currently working on research projects on the cultural politics of (1) conflicts between Awajún/Wampis Indigenous communities and the filmmaker Werner Herzog in Peru (2) human rights activism, religion, and Indigenous politics on the Mexico-US border. He is co-editor of theOxford Handbook of Indigenous Peoples Politics (Oxford University Press, forthcoming) and co-author of several works with fellow UW Professor María Elena García (CHID), the most recent of which is their son José Antonio Simón Lucero-García (future UW Class of 2033).
Scott L Montgomery is an Affiliate Faculty member in the Henry M. Jackson School of International Studies, where he has specialized in courses related to energy (resources, security, policy, geopolitics, climate change). He has over 25 years' experience as a professional and consulting geoscientist in the energy industry and is well-known for his many publications on frontier oil and gas plays, emerging technologies, and shale oil/gas. He has performed consulting work for a wide variety of companies, energy funds, investors, and other entities, with individual projects in the U.S. and Canada, as well as many parts of the world, including South America, North Africa, the Middle East, Southeast Asia, and the Arctic. He has received several awards for his writing, including a National Endowment for the Humanities fellowship, and has given many invited lectures at scientific meetings, symposia, geological associations, universities, and government conferences, including the National Academy of Sciences. The author of 12 books, he has most recently published Powers that Be: Global Energy for the 21st Century and Beyond (2010) and Does Science Need a Global Language? English and the Future of Research (2013). In 2014, he was honored with the Jackson School Student Service Award for his support and dedication to furthering the achievements of Jackson school undergraduates.
Jamie Nelson, Lecturer, is Co-Founder of Red Telescope Ventures. Jamie provides unique insights and rigor in strategic planning and consultation services for organizations working in international development, international business and market research. He has extensive experience working for the U.S. government, the private sector and non-profit sectors throughout the Middle East and Africa. He has more than a decade of experience in strategic communications and advocacy for government, businesses and non-profits with a focus on policymaking, foreign affairs, and defense in the executive and legislative branches. Previously, Jamie served as the Director of Strategic Development at Concentric Advisors, the Director of Policy and Advocacy at williamsworks, a senior staff member to U.S. Senators Robert F. Bennett of Utah and Gordon H. Smith of Oregon, as a Senior Advisor at the U.S. Department of State, an Associate Director at the White House, a Resident Program Officer for International Republican Institute's in-country program in Iraq and a Defense Policy Analyst at the Government Accountability Office.
Robert Pekkanen is Associate Professor at the Henry M. Jackson School of International Studies and Adjunct Associate Professor of Political Science at the University of Washington. He received his Ph.D. in political science from Harvard University in 2002. His research interests lie in electoral systems, political parties and civil society. He has published articles in political science journals such as The American Political Science Review, The British Journal of Political Science, and Comparative Political Studies, as well Asian studies journals including The Journal of Asian Studies and The Journal of Japanese Studies. He has authored, co-authored, or co-edited six books on American nonprofit advocacy, Japanese civil society, and Japanese elections and political parties. His first book, Japan's Dual Civil Society: Members without Advocates (2006) captured the Masayoshi Ohira Prize in 2008 and won an award from the Japanese Nonprofit Research Association (JANPORA) in 2007. The Japan Times also featured it as one of the "Best Asia Books" of 2006. A Japanese translation appeared in 2008. Pekkanen's research has been supported by the Mellon Foundation, Social Science Research Council, and the National Science Foundation, among others. Recently, he has been co-principal investigator on a project given major funding from the National Science Foundation to investigate how electoral systems shape politics - from what type of people become candidates to who gets the plum committee assignments.
Saadia M. Pekkanen is founder and Director of the Jackson School Ph.D. Program and the Job and Gertrud Tamaki Professor at the Jackson School of International Studies, Adjunct Professor in the Department of Political Science, and Adjunct Professor at the School of Law where she also teaches courses. Her graduate work includes a Master's from Columbia University and Yale Law School, and a doctorate from Harvard University. Her areas of research interest include international political economy, international law, space security and policy, and the international relations of Japan/Asia. In addition to several articles, she is the author of Picking Winners? From Technology Catch-up to the Space Race in Japan (Stanford University Press, 2003); Japan's Aggressive Legalism: Law and Foreign Trade Politics Beyond the WTO (Stanford University Press, 2008); co-editor of Japan and China in the World Political Economy (Routledge, 2005); co-author of In Defense of Japan: From the Market to the Military in Space Policy (Stanford University Press, 2010); editor of Asian Designs: Interests, Identities, and States in External Institutions; and co-editor of The Oxford Handbook of the International Relations of Asia (forthcoming Oxford University Press). Her work has been funded by the Social Science Research Council, the Harvard Academy for International and Area Studies, the Center for Global Partnership (CGP), the Abe Fellowship, and the National Science Foundation (NSF). In 2010, she was selected in a nationwide competition to the First Class of National Asia Research Associates and Fellows for the National Asia Research Program (NARP), launched by the National Bureau of Asian Research (NBR) and the Woodrow Wilson International Center for Scholars.
Todd Williams is an attorney at Corr Cronin LLP in Seattle. Todd has experience advising multinational corporations and foreign governments on anti-corruption matters and good governance practices. Previously, Todd worked for the international law firm of Paul Hastings LLP in their New York office where his practice focused on government investigations and compliance with the Foreign Corrupt Practices Act. He also served as International Law Research Fellow for the Public International Law and Policy Group where he provided legal and policy advice to foreign government officials on matters including anti-corruption policies and political decentralization. He has published articles on Islamic legal authority structures, anti-corruption compliance, and data security laws. Todd received his Juris Doctor with a concentration in International Law from the University of Washington School of Law and his Masters in International Studies from the University of Washington Jackson School of International Studies.
James K. Wellman Jr. is Professor and Chair of the Comparative Religion Program in the Jackson School of International Studies at the University of Washington. His areas of expertise are in American religious culture, history, and politics. He also works on religion and global issues, particularly related to religion, violence and human security. Wellman's publications include an award-winning book, The Gold Coast Church and the Ghetto: Christ and Culture in Mainline Protestantism (Illinois, 1999); edited volumes: Belief and Bloodshed: Religion and Violence Across Time and Tradition (Rowman and Littlefield, 2007), and Religion and Human Security: A Global Perspective (Oxford University Press, 2012). His 2008 monograph, Evangelical vs. Liberal: The Clash of Christian Cultures in the Pacific Northwest (Oxford University Press), received Honorable Mention for the Distinguished Book Award by the Society for the Scientific Study of Religion. He recently published, Rob Bell and the New American Christianity, (Abingdon, 2012). His forthcoming book, High on God: How the Megachurch Conquered America, will be published with Oxford University Press in 2014. Wellman can be followed on twitter at @wellman4444, and reached on his author Facebook at http://www.facebook.com/JamesKWellman. He is now a regular blogger for Patheos.com and can be read at: http://www.patheos.com/blogs/jameswellman/.
Anand A. Yang is Professor of International Studies and History at the University of Washington, Seattle. Between 2002 and 2010, he was Director of the Henry M. Jackson School of International Studies and the Golub Chair of International Studies. Prior to joining UW in 2002, Yang taught at Sweet Briar College and the University of Utah, where he was chair of the History Department and, subsequently, Director of its Asian Studies Program. Yang received his B.A. from Swarthmore College and his Ph.D. in History from the University of Virginia. His publications include books on The Limited Raj: Agrarian Relations in Colonial India and Bazaar India: Peasants, Traders, Markets and the Colonial State in Gangetic Bihar; an edited volume on Crime and Criminality in British India; and numerous articles in journals in Asian studies, history, and the social sciences. His most recent publications are a co-edited volume on Interactions: Transregional Perspectives on World History (2005), articles in the Journal of Asian Studies (2007), Education About Asia (2006), Asia Policy (2010), and a chapter in an edited collection on The Boxers, China, and the World (2007). Currently, he is working on two book projects: coerced Indian labor in Southeast Asia; and Chinese and South Asian labor migrations across the globe in the nineteenth and early twentieth centuries. A former editor of The Journal of Asian Studies and Peasant Studies, Yang is currently on the editorial boards of several journals in Asian Studies and in History. He is also the editor of two book series in world history, one with Oxford University Press and the other with University of Hawaii Press.
Program Staff
Elise Carlson-Rainer
Elise Carlson-Rainer is currently earning her PhD at the UW Jackson School of International Studies in the field of Law, Rights and Governance. She has worked with the U.S. Department of State's Bureau of Democracy, Human Rights and Labor for eight years, focused mainly on North Africa and Jordan. She began her career as a Presidential Management Fellow, working for the U.S. Agency for International Development (USAID) and the U.S. Mission to the United Nations in Rome. Elise holds a Master's in International Relations and Peace and Conflict students from Sweden. She was also a Fulbright Scholar, studying Kurdish women's political participation in Swedish society and the Kurdish Diaspora. Elise is married with two children and lives in Seattle.
Justin Loustau
Justin Loustau is a senior undergraduate student in the UW's Jackson School of International Studies and MAAIS Program Assistant. He focuses on development studies and global health and has first hand experience implementing public and private sector development initiatives in Africa and South Asia. Recently, Justin gained experience in operations and supply chain management while working for a for-profit livelihood development firm in the Indian Himalaya. During his final year at UW, Justin will complete a departmental honors thesis discussing post-American War reunification in Vietnam, drawing on his own research in Southeast Asia. In his spare time, Justin serves as the president of the Husky Triathlon Club and produces a weekly program on the UW's student-run radio station.
Andrea Sadlier
Andrea Sadlier is the MAAIS Graduate Program Advisor and is responsible for the MAAIS student experience. She has worked for the past eleven years with both undergraduate and graduate students at both Seattle University and the University of Washington. Her experience ranges from advising, financial aid, admissions, program coordination, recruitment, and event management. She received her MS in Academic Advising through Kansas State University after completing her undergraduate studies at the UW. When not on the UW campus, she enjoys playing soccer, kickball, traveling, cheering on the Husky football team, and spending time with family and friends near or on Seattle's beautiful lakes and the Puget Sound. Andrea lives with her husband, new daughter, and bengal cat near the Woodland Park Zoo.